Our team will no longer update your online application status. You will be notified by email of the progress of your application. Please monitor your inbox for upcoming notifications.
CES has adopted a new communication module effective March 19, 2021 to improve our communication with our esteemed applicants, and in order to provide more clarity on the progress of your application and further insight on what is happening with your assessment behind the scenes.
Your Upcoming Notifications
As your application moves forward through the processing stages, you may expect to receive an update at each of the following milestones: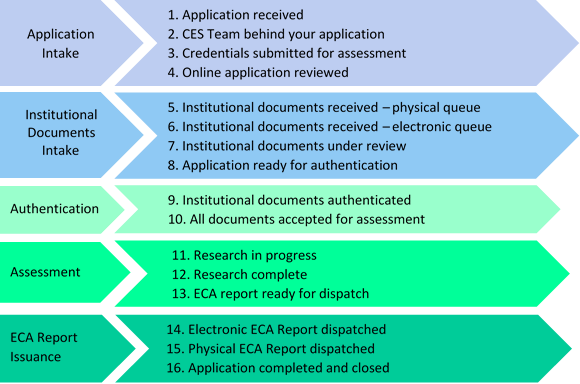 You may notice a change in the application progress steps explained in the notifications you will be receiving if your application was submitted before March 17, 2021. However, this change will not impact the processing of your application.